Nacho Taco
751 Stockton St, Jacksonville, FL 32204
Order now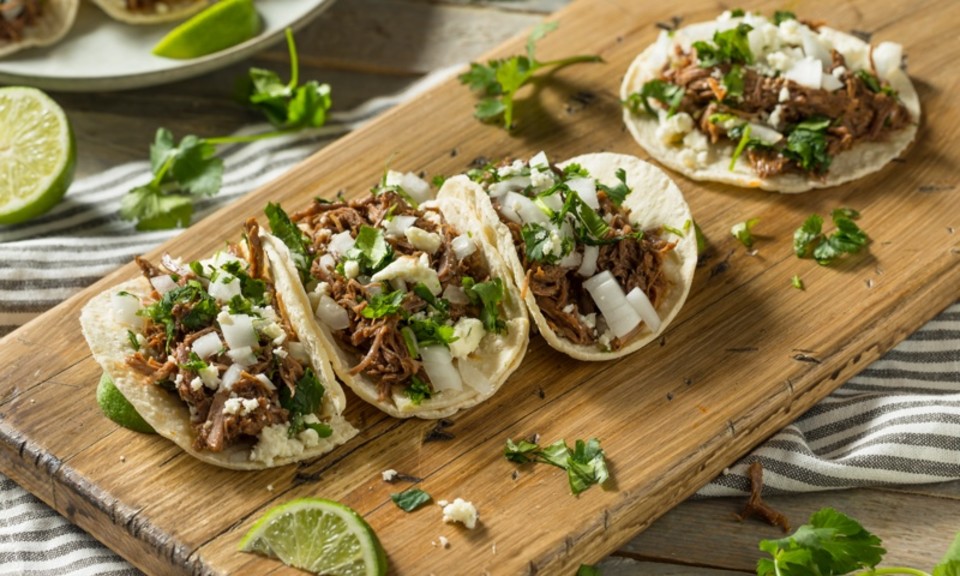 Chad
Let me start by saying Nacho Taco went above and beyond to get my order to me. I work nights as an emergency room RN and ended up dozing back off after ordering some lunch between my third and fourth shift this week. They made every attempt to reach me, and then when I woke back up to give them a courtesy call back, they offered to send my food back out to me without any additional charge. Not a bit of attitude from the delivery person or the person answering the phone at Nacho Taco, nothing but courtesy and great customer service. Both individuals were kind, polite, and understanding. A+, will recommend and order again. Thanks a lot!
Brittany
I ordered lunch for my entire team of 10, with special requests for almost every order and everything was correct and delivered early! I also included names in the comments and each order had the name written on it which was a huge help when almost everyone ordered some kind of burrito (so of course they all look the same). Ordering delivery for team lunches is usually a big hassle, but everything was perfect! Highly recommend!
Evan
Food came sooner than ETA listed, was hot, was delish, was devoured. I ordered the fajita nachos..and requested my queso on the side so my chips wouldn't get soggy.. they granted my request. While that helped, next time ill actually ask for my queso AND chips on the side. I highly recommend this place for good authentic mex fast food. This place is it.
Shivaun
Nacho Taco has the best vegan burrito I have ever had. The cali burrito with soy chorizo, vegan cheese, vegan sour cream and guac. Omg. So good! I have been eating here once a week since the first time I came. It has easily become a tradition. Love it sooooo much!! Good portion and fairly priced. 5 stars!
Anthony
Nacho Taco is my go to place in town. The food is always wonderfully prepared. It's always tasty and hot. So glad they are in my neighborhood and I will continue to support this family run business. Always delicious. Bravo Nacho Taco. You guys rock.
About us
Dinner, Lunch Specials, Mexican
Today

Delivery: 10:30 AM - 8:45 PM

Takeout: 10:30 AM - 8:45 PM

Delivery

Monday:

10:30 AM - 8:45 PM

Tuesday:

10:30 AM - 8:45 PM

Wednesday:

10:30 AM - 8:45 PM

Thursday:

10:30 AM - 8:45 PM

Friday:

10:30 AM - 8:45 PM

Saturday:

10:30 AM - 8:45 PM

Takeout

Monday:

10:30 AM - 8:45 PM

Tuesday:

10:30 AM - 8:45 PM

Wednesday:

10:30 AM - 8:45 PM

Thursday:

10:30 AM - 8:45 PM

Friday:

10:30 AM - 8:45 PM

Saturday:

10:30 AM - 8:45 PM